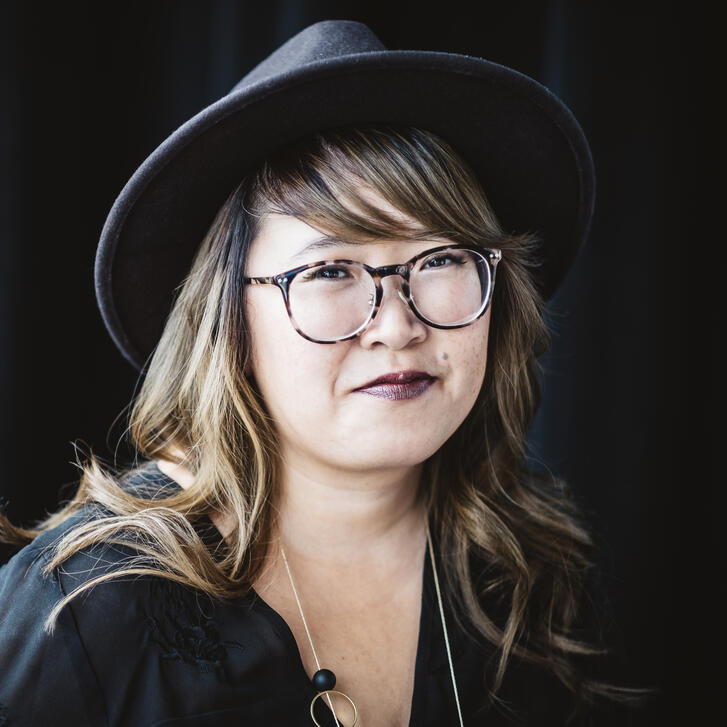 Vicki Van Chau (周倩瑜) is a filmmaker and artist based in Calgary, Alberta, Canada on Treaty 7 territory. In 2016, she was accepted into the Herland Video Production & Mentorship Program and has since produced and directed several award-winning short films that have screened across Canada and internationally. In 2022, she received the Lieutenant Governor of Alberta Emerging Artist Award and was inducted into Avenue Magazine's Top 40 Under 40. In 2023, she received the Queen Elizabeth II's Platinum Jubilee Medal for her contribution to the arts & culture in Alberta.As a second generation Chinese-Vietnamese Canadian, her short films mainly focus on the Asian diaspora experience. Her family and cultural identity has been a core inspiration in her artistic practice and helps her to promote the appreciation of both Chinese and Vietnamese culture through a uniquely Canadian perspective.For more of her work in film and the arts, follow her on Instagram: @vickivee
Portrait credit: Avenue Magazine, Steve Collins
UPCOMING SCREENINGS
| FILM | EVENT | DATE | TIME | LOCATION | LINK |
| --- | --- | --- | --- | --- | --- |
| HEARTH OF THE LION | Broadcast Lab | September 26, 2023 - January 22, 2024 | ALL DAY | Arts Commons (Calgary) | artscommons.ca |
| HEARTH OF THE LION | Arts Commons Galleries (Artist Reception Party & Tour) | December 7, 2023 | 5:30 -9:30PM | Begins at Centre Court of Arts Commons (Calgary) | artscommons.ca |
HEARTH OF THE LION
2021 | 6:38 min
Hearth of the Lion illustrates the bond between three brothers, with their dedication, discipline and passion on display, as they embody the powerful movements of the lion and the fire of the wok hearth.
Funded by Calgary Arts Development and the Alberta Foundation for the Arts
FOONYAP: TD MUSIC CONNECTED SERIES
2021 | 27:21 min
FOONYAP is a classically trained violinist and vocalist who explores her cultural roots through her music. This intimate live performance was documented at Paper Lantern as part of the TD Music Connected Series, highlighting Asian-Canadian musicians, filmmakers and spaces.
Produced by TD Canada and Canada's Music Incubator
OFF TO THE RACES
2021 | 12:26 min
Part music video and part documentary, Off to the Races is a new arrangement of the classic Erhu song, Horse Race. The film is a collaboration between the Calgary Chinese Orchestra, filmmaker Vicki Van Chau, and music producer Warren Tse. Through an open call process, the film features 72 participants from the global music community playing with the members of the Calgary Chinese Orchestra, in celebration of the Lunar New Year.
Produced by the Calgary Chinese Orchestra
PAPER LANTERN
2020 | 15:03 min
A portrait of a Vietnamese-Canadian family opening up a restaurant and cocktail bar in Calgary's Chinatown, amid the COVID-19 pandemic.
Funded by the Canada Council for the Arts, Rosza Foundation and Calgary Arts Development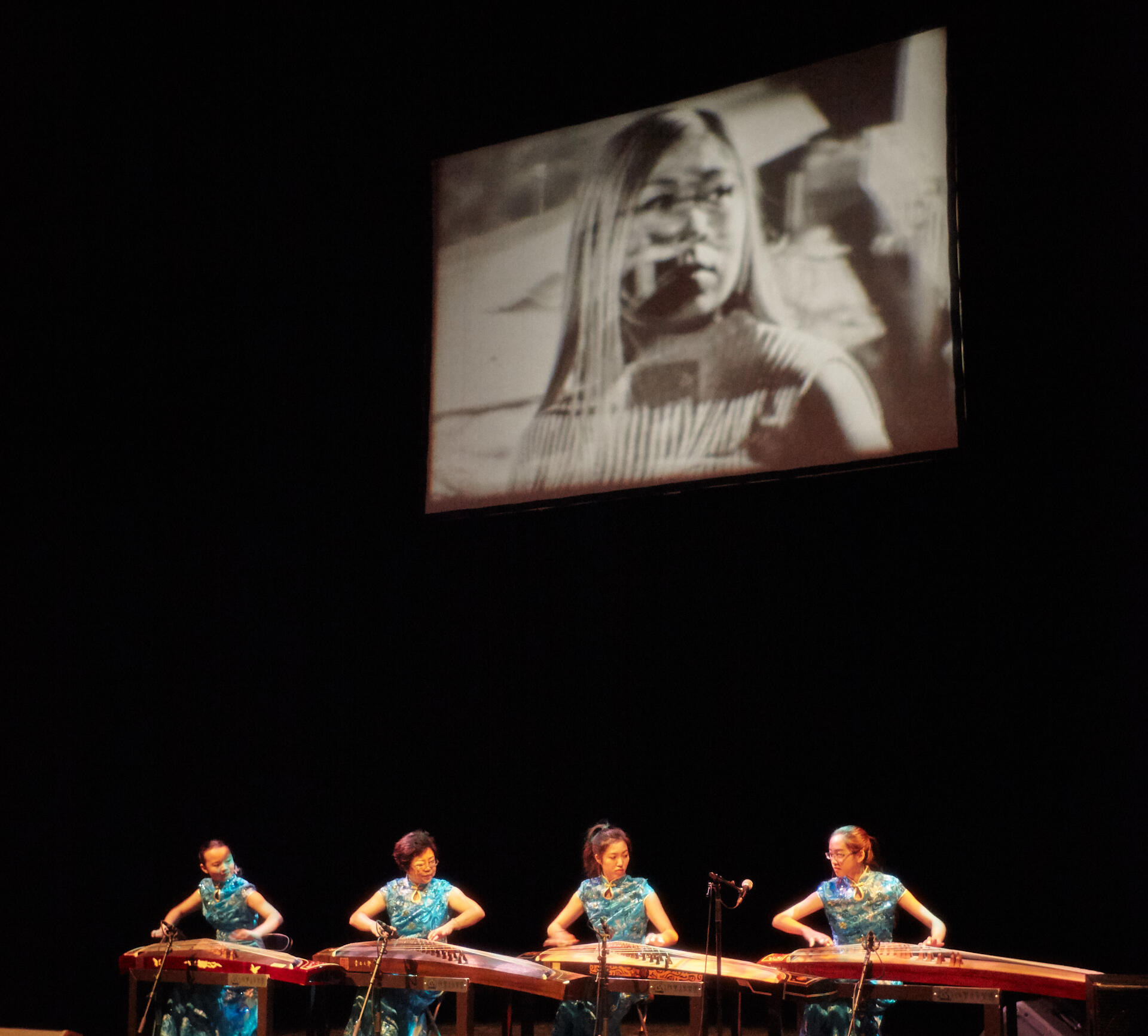 FIGHTING AGAINST TYPHOON
2019 | LIVE PERFORMANCE
Fighting Against Typhoon (戰颱風) shows the power and beauty of the song and Guzheng instrument which is representative of the Chinese women of today. They fight the forces of society for political, economical, social and personal equality, while also protecting their family along the way. I used the typhoon as a metaphor for this story, capturing an internal struggle that happens everyday for women of colour.Utilizing news coverage of typhoon disasters in Asia, along with aerial images of typhoons from space, I projected the beautiful, yet ominous white swirls, onto the faces of the female members of my family and then shot on Super 8 celluloid film and painted over with colour ink washes.It was screened at the 2019 Artifact Small Format Film Festival with live music accompaniment by the Harmony Guzheng Ensemble playing 戰颱風 (Fighting Against Typhoon) by 王昌元 (Wang Changyuan).
Produced with support from the Calgary Society of Independent Filmmakers Film/Music Explosion! Program
Photo credit: Aran Wilkinson-Blanc
PULLED STRINGS
2018 | 6:19 min
A father teaches his daughter the ancient art of hand pulled noodles.Pulled Strings is a short film that blends together traditional Chinese food and music, demonstrating the passing down of culture and traditions between generations. Exploring the intricate connection between the strands of the noodles with the strings of the instruments, it creates a poetic montage that emphasizes the beauty of Chinese craft and culture, and the unspoken relationship between a father and his daughter.
Funded by the Alberta Foundation for the Arts